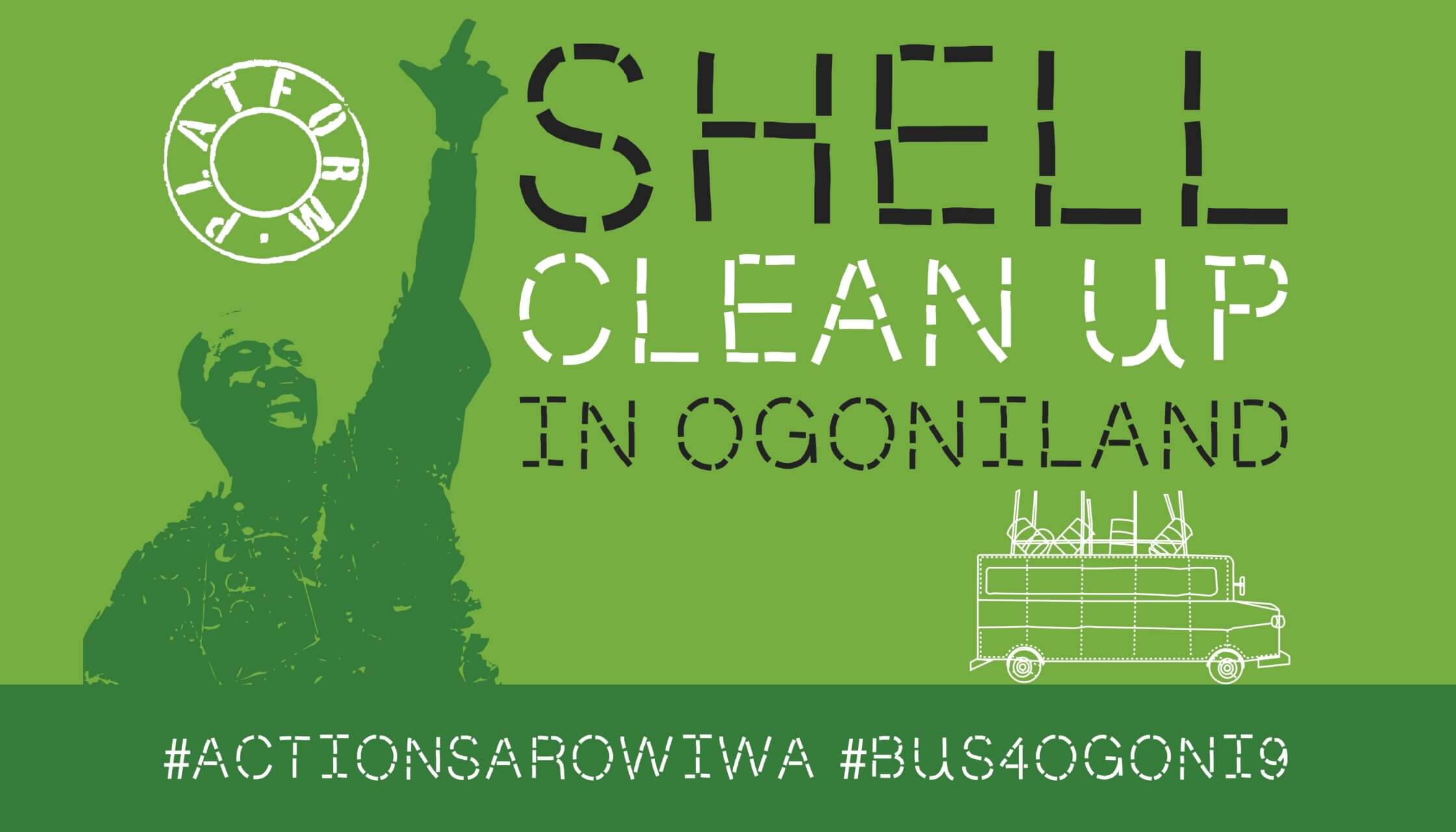 November 10th marked the 21st anniversary of Ken Saro-Wiwa's murder by Nigeria's military dictatorship for challenging Shell's devastation of his home – Ogoniland. His only remaining son died a few weeks before this terrible anniversary. His funeral was this week.
Last year, at the request of allies in the Niger Delta still resisting Shell's oil pollution, Platform sent the Ken Saro-Wiwa Memorial Bus sculpture by Nigerian-born artist Sokari Douglas Camp to Nigeria. We hoped it would be a permanent memorial and educational tool in the Niger Delta but also an intervention against a colonial energy system that the UK is implicated in. Right now, the indigenous-led struggle at Standing Rock over the Dakota Access Pipeline and new social movements such as Black Lives Matter UK demonstrate that racism within rich countries in the North means that black and brown community resistance is still critical when their survival is at odds with fossil fuel extraction and emissions. In Nigeria, a new, elected President, who was formerly a dictator under military rule, promises that oil pollution will be dealt with. What has changed 21 years after Ken's execution?
The Ogoni struggle against Shell in the Niger Delta was the first indigenous uprising against energy colonialism to really hit global headlines. The facts were stark. Shell obtained rights to drill oil under British rule and continued this colonial tradition of extracting fossil fuels for North America and Europe, destroying community health and livelihoods. Profits were shared between European corporations and the military dictatorship that used military force to protect the status quo. Despite the brutal crushing of dissent and the executions, the Ogoni people (an oppressed minority in Nigeria) succeeded through peaceful protest in preventing Shell from drilling on their land. The oil giant has never been allowed to return, despite many efforts by Shell to begin drilling again. This has been inspirational for social movements and communities around the world.
Out of the embers of the Ogoni movement a proliferation of indigenous struggles has risen in places such as Canada over tar sands, the Arctic over Shell's plans to drill and more recently Standing Rock in the US. Shell has again been held back in the Arctic and, given the David vs Goliath proportions of these struggles, indigenous communities are more than holding their own. They are using the social media revolution so that videos of repression are a click away and 1.4 m people can 'check in' to Standing Rock to show solidarity in a matter of hours. However, the fact that this oppression continues despite national and global agreements on climate change and human rights and in rich, democratic countries is debilitating.
Back in Nigeria, you could argue that things haven't changed at all. In 2014, when I visited Ogoniland it was awash with oil pollution. Despite no oil drilling and an in-depth report by UNEP in 2011 documenting the extent of oil pollution and setting out a roadmap for remediation and recovery, no meaningful action had been taken by Shell to deal with historic pollution or spills from the massive pipes snaking the region. People were sick, poor, dying and hungry as a direct result of this pollution. Peaceful protest was springing up again and Platform was part of a coalition of international NGOs and Nigerian groups working together to push for action, making the story global once more. High profile legal cases put Shell in the dock and forced them to pay £55m to the Bodo community because of their oil pollution.
In this context, last year, Platform sent the Saro-Wiwa Memorial Bus sculpture to Nigeria, emblazoned with Ken Saro-Wiwa's words: "I accuse the oil companies of practising genocide against the Ogoni people." It was seized by Customs and, over a year on, has yet to be released despite demands from the Nigerian Parliament, widespread international condemnation and the threat of protests in Nigeria. It's often noted by Nigerians that civilian governments have still not come to terms with a man and a community that is emblematic of reckless oil plunder. Ogoniland is still polluted and poor, Ken and the other 8 Ogonis have never been exonerated, roads and awards are still named in honour of Ken's killer Gen. Sani Abacha and those responsible for atrocities have never been brought to justice. The current head of Customs, the department seizing the Living Memorial, is Colonel Ali who was a member of the puppet tribunal that sentenced Ken Saro-Wiwa to death. Nigerian groups advocating for the Bus's release claim that it is being held to save Shell from embarrassment. If Custom's intention was to silence debate once again,the seizure has had the opposite effect, causing a media storm in Nigeria and internationally, putting Shell's crimes in the spotlight. On November 4th in Abuja, our allies in Nigeria organised events and held a press conference demanding the release of the Bus.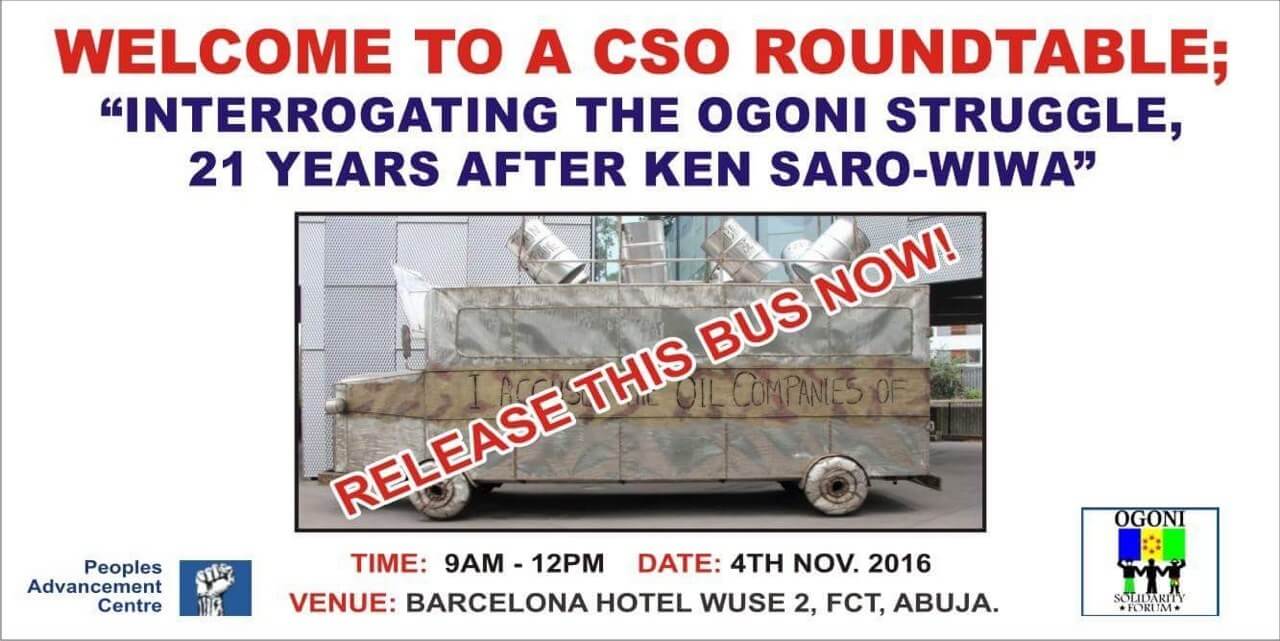 Our pressure has worked. Shell has finally agreed to pay a contribution towards the Ogoni clean-up and this year the Nigerian Government put the legislative frameworks in place for the process to begin. This time last year, before his death, Ken's son wrote a piece entitled: "Finally it seems as if Ken Saro-Wiwa, my father, may not have died in vain." It's too early to call this a victory though. I won't be celebrating until the people I met in Ogoniland have clean water to drink and the Living Memorial Bus is released. We need to keep the pressure on Shell and the Nigerian Government, and Nigerian groups need resources to monitor clean-up activities on the ground. Even if it is a success, Ogoniland is just the start of a long process of decolonising energy and of addressing the power imbalances inherent in who controls and profits from energy resources in Nigeria and all around the world. But let's remember this November 10th that people power can shape the course of history, and we are more powerful than we realise.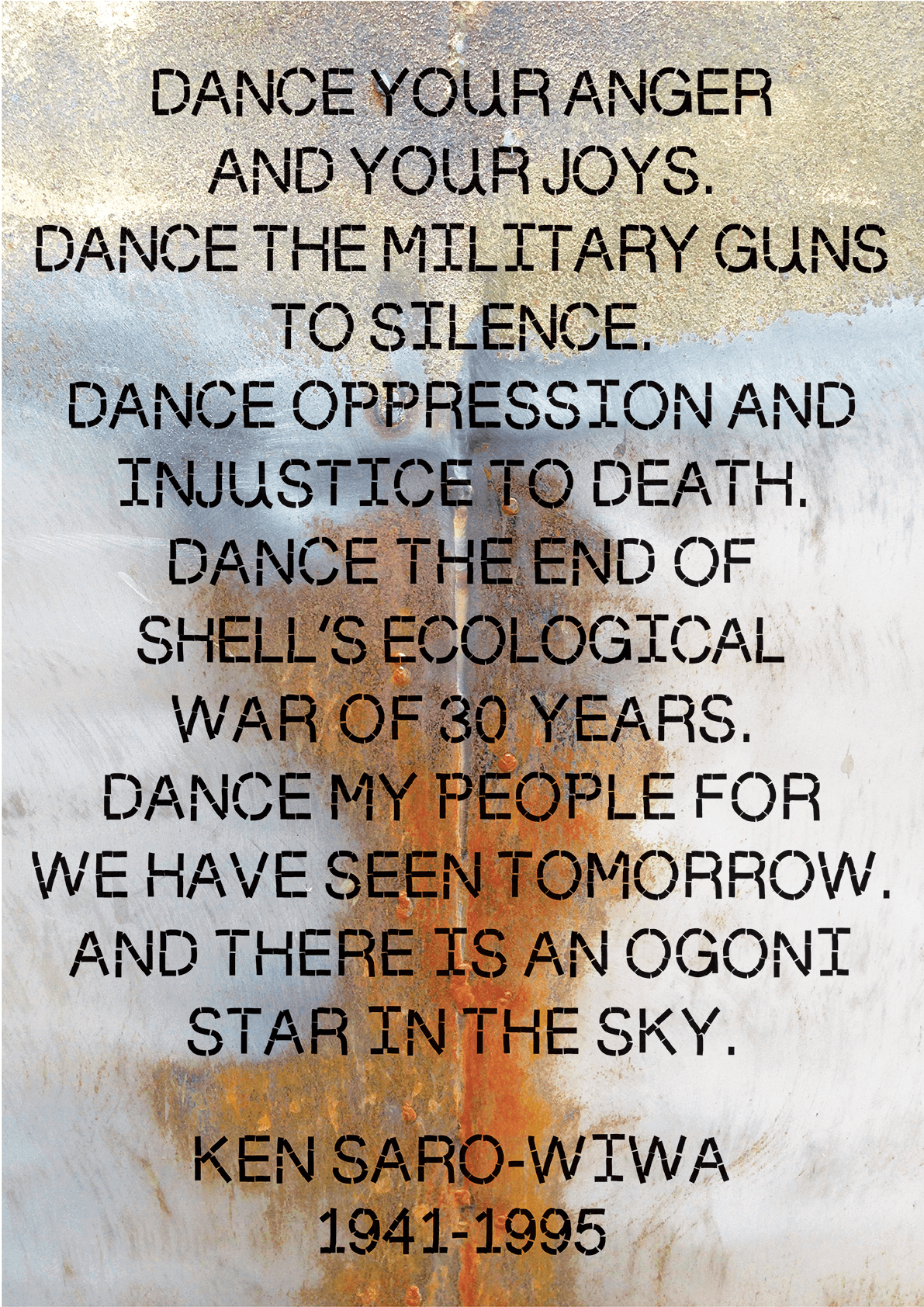 Save
Save
Save