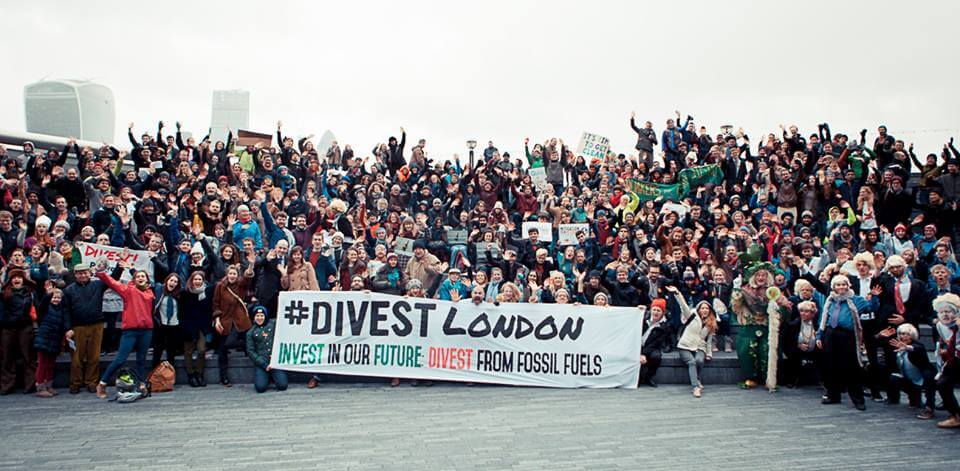 Yesterday, the Mayor of London joined the divestment movement. Sadiq Khan announced plans to divest the London Pension Fund from fossil fuels, calling on other London boroughs to do the same.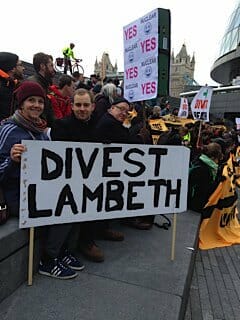 We are seeing a wave of divestment pledges across the capital. Lambeth and Islington Labour have announced divestment commitments in their manifestos. With some local election manifestos still to launch we hope to see more pledges in the next few weeks.
But it isn't just London going fossil free. This month, Monmouthshire County Council and Derby City Council both passed motions calling on their pension funds to cut ties with the fossil fuel industry – backed by councillors across the political spectrum.
In November last year, Platform analysed data from all the UK local government pension funds. The results, released with Friends of the Earth and 350.org, showed that the London Pension Fund is worth over £5bn and invests in companies wrecking the climate like Shell. The Derbyshire Pension Fund invests over £75 million in Shell. Monmouthshire's motion asks the Torfaen Pension Fund to divest 'at the earliest opportunity'. Torfaen currently invests nearly £250 million in fossil fuels, including over £27 million in BP.
Derby and Monmouthshire join 13 other UK councils – from Sheffield to Stroud, Brighton to Birmingham – in calling for divestment from their pension funds.
Big congratulations to all the local activists that have worked so hard for these victories!
You can look up how much your local authority's pensions invest in fossil fuels, and link up with your local campaign, through our handy map tool.
The Derbyshire campaign handed in their petition with over 1000 signatures to the fund. They're also backed by 20 local organisations – including anti-fracking groups, the Chesterfield Trades Union Council, and the Derby Student Union.
Last November, activists from: Divest London, Switched On London,Greater London Pensioners' Association and Fuel Poverty Action occupied the Mayor's Question Time and confronted Sadiq for ducking out on election pledges to set up a fuel energy utility for London and divest the city pension fund from fossil fuels.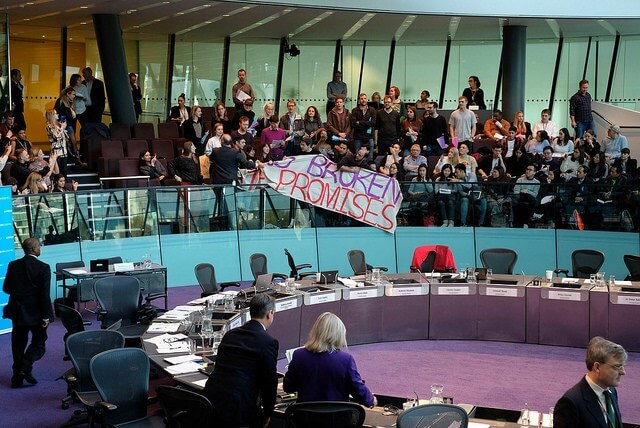 It's great to see the Mayor taking action on divestment. We still want to see him increase climate ambition for the capital. Cities such as Munich, have become leaders on climate action, setting ambitious targets like running on 100% renewable electricity by 2025. With your help, we can make London a leader too and unleash more divestment commitments UK-wide!