Today is 10th November 2019, 24th anniversary of the judicial murders of the Ogoni 9.
Due to unstoppable widows of the Ogoni 9, new evidence has come to light on Shell's complicity in their arrest and corruption of their trial.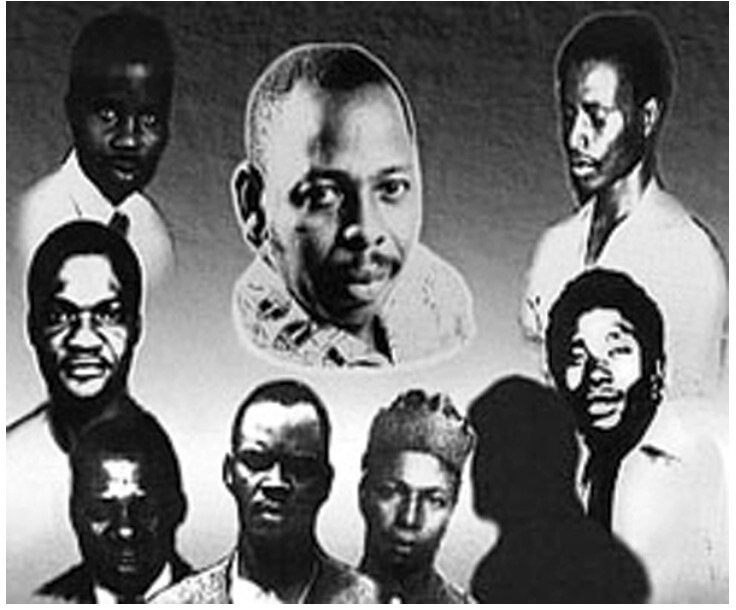 The nine men were elders and community leaders from the Niger Delta who had been successfully protesting against the devastation of Ogoniland's fertile lands and rivers by international oil companies. The men, including outspoken, acclaimed writer Ken Saro-Wiwa, were tried on false charges and hung by the Nigerian military government.
That Shell was complicit in human rights violations in the oil-rich Niger Delta we knew from Saro-Wiwa and the Ogoni people's own Bill of Rights, their irrefutable testimony, their successful peaceful protest, the Ogoni 9's appalling murders. We knew it from our own research such as Counting the Cost on Shell's abuses of human rights in the Delta (2012) and Dirty Work on Shell & the military (2013). We knew it from the assiduous work of many others before us, and after us, including investigative journalist Andy Rowell and the still tireless Amnesty International.
But how much more damning evidence is out there? It seems there is no end to the uncovering of Shell's crimes when unceasing demands for justice keep calling Shell to account.
We steer you to a blog by Andy Rowell of Oil Change International. It tells of October 2019's latest shock revelations.
These prove Shell's intentional corruption of the Ogoni 9 trial, via bribery and witness coaching.

These prove Shell was hell-bent on ensuring a guilty verdict for the men.
The new facts have been forced into the open due to the Kiobel vs Shell case currently being heard at The Hague. After over twenty years of demanding the truth, Esther Kiobel and three other widows of Ogoni 9 – Victoria Bera, Blessing Eawo and Charity Levula – are determined to get justice through The Hague, accusing Shell of being complicit in the unlawful arrest, detention and execution of their husbands.
Andy Rowell's piece tracks through the sustained work to bring Shell to justice…
…and then comes the lightning strike: live tweets from witnesses on Shell's bribery and corruption, at The Hague on 8th October 2019. Keep reading.
Esther Kiobel vs Shell, we salute you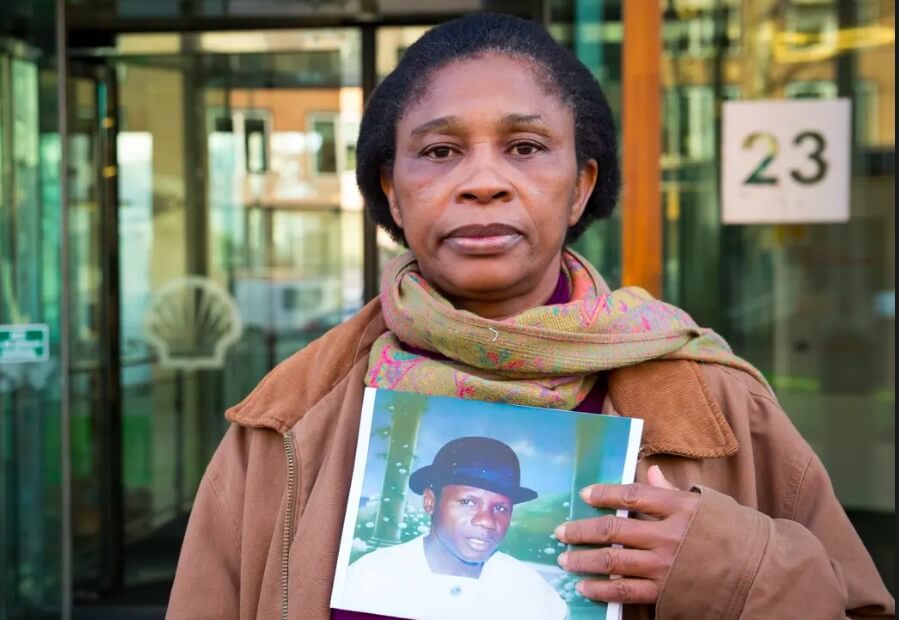 Justice for the Ogoni 9 – Justice for Ogoniland
Baribor Bera, Saturday Dobee, Nordu Eawo, Daniel Gbooko, Barinem Kiobel,
John Kpuine, Paul Levera, Felix Nuate, Ken Saro-Wiwa
Thanks to Andy Rowell and Steve Kretzmann of Oil Change International, and an ongoing tribute to Lazarus Tamana, European Coordinator of MOSOP (Movement for the Survival of the Ogoni People).