Photos, video available – see below.
Ahead of this week's G20 summit in Buenos Aires, Argentinian authorities have suspended the licence of a YPF/Schlumberger partnership at a shale well in the Vaca Muerta shale province.
The suspension of the licence follows a major well blow-out at Bandurrias Sur block in Patagonia in October that contaminated up to 85 hectares of land with oil and drilling mud.
The well La Caverna 26 blew out on the night of 19 October and spewed a mixture of oil and drilling mud for 36 hours, according to local officials. Workers and officials were banned from carrying mobile phones onto the spill site after initial images were published online. No official information was available on the spill for a week.
The well is operated by Argentinian oil company YPF jointly with Schlumberger using a drilling rig and services supplied by Nabors.
The companies' drilling licence for the affected wells was suspended last week by the regional environmental regulator, YPF confirmed to local press. YPF is due to present a report on the causes of the incidents and the work of its drilling contractor, Nabors.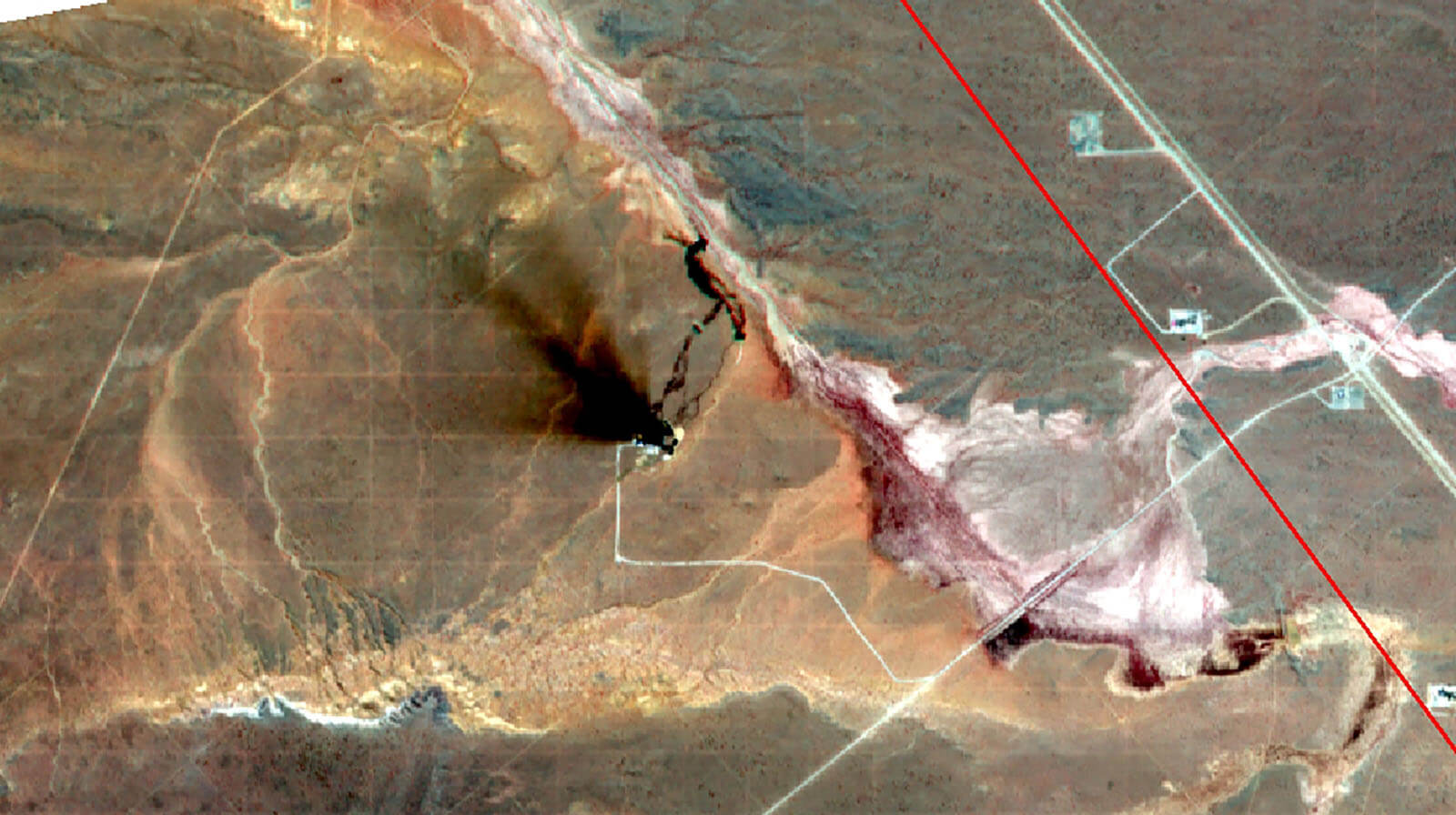 The Bandurrias Sur block is a shale oil pilot joint venture owned 51% by YPF and 49% by Schlumberger. Under the terms of an agreement signed in April 2017, Schlumberger is to invest USD 390 million in the pilot using a contribution in kind of services including drilling and completion, while YPF retains operator status.
The spill took place within 11.5 km of the town of Añelo (population 8 thousand) and Neuquén river. Remediation work began 10 days after the blowout and is expected to last 8 months.
Indigenous and environmental groups have demanded criminal investigation into the incident.
The Mapuche Confederation of Neuquén, representing indigenous communities in the affected area, welcomed the suspension of the YPF/Schlumberger licence, but insisted that a criminal investigation was needed targeting oil company management and public officials.
Jorge Nawel, Coordinator of the Mapuche Confederation of Neuquén, said:
"While welcoming the sanction imposed on YPF, we believe that this is no chance event. On the contrary, we believe that the sanction shows a fissure in the historical collusion between the provincial environmental regulator and oil companies."
Following the incident, operator YPF prohibited workers from carrying mobile phones into the area, citing environmental and fire safety concerns. 85 hectares of land are estimated to be affected based on satellite photos by Greenpeace Argentina and FARN. According to estimates by the provincial Neuquen government the spill's affected zone amounted to 45 hectares.
Nabors, a global S&P 500 drilling contractor specialising in drilling on land. In August this year an oil field worker was killed in an incident on a different drill site where Nabors was contracted.
Neither Schlumberger nor Nabors have issued any statements or reports on the incident.
Ends
For interviews and information please contact [email protected] and/or call Anna Markova +44 7942044472.