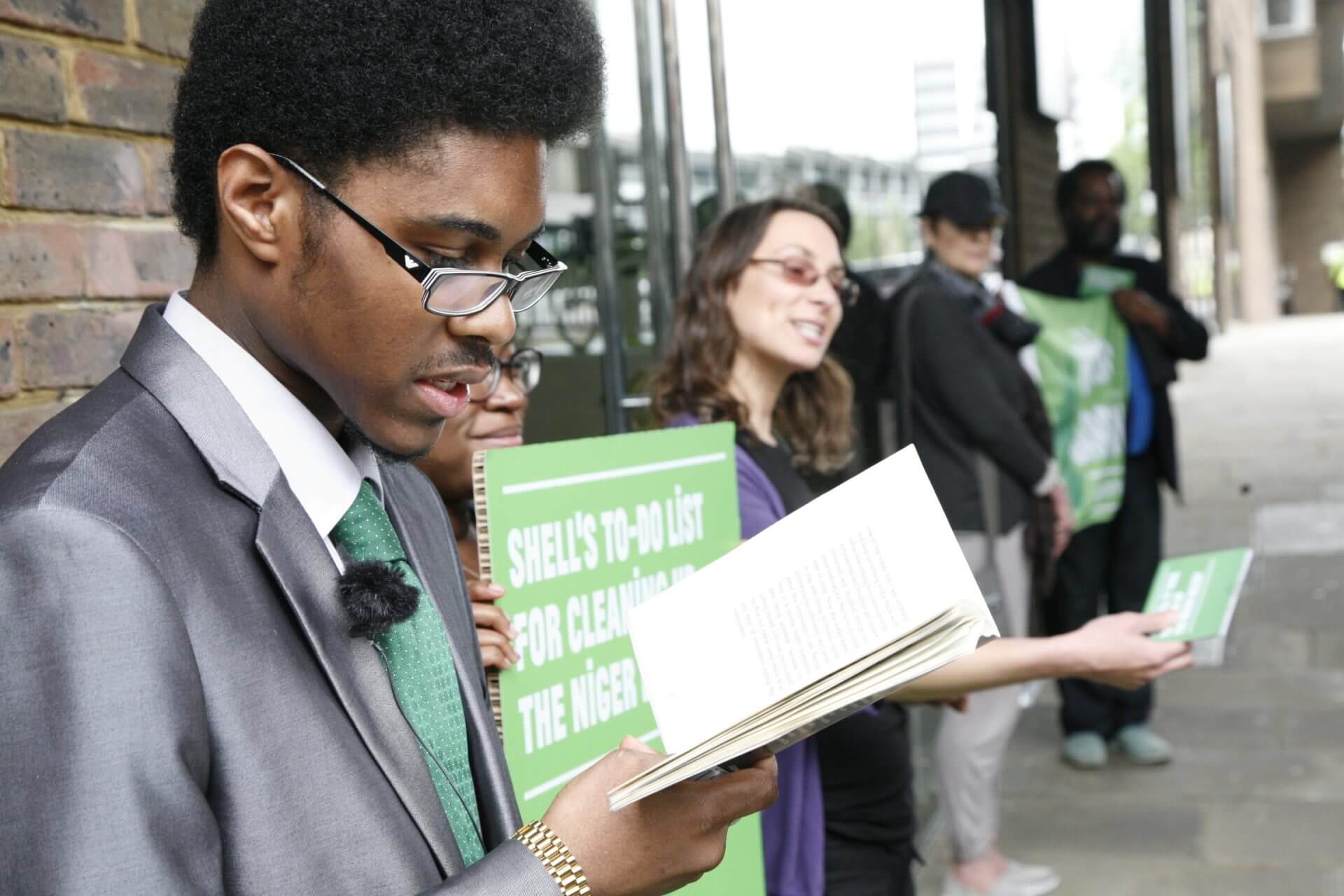 Twenty years ago today, Ken Saro-Wiwa was arrested for the final time. Eighteen months later he and eight others were dead; hanged by the Nigerian military government on trumped up charges, for campaigning against Shell's destruction of their home.
Today is also Shell's London AGM – a chance to foreground the voices of those still affected by Shell's oil operations in the Niger Delta. When I visited the Niger Delta in November last year, communities were angry that nearly 20 years on, life had not improved. Oil spills have not been cleaned up and continue to happen regularly because of old pipelines. A detailed report by the UN documenting the scale of the pollution and setting out recommendations for Shell has not been acted upon.
Platform's place in London gives us the opportunity to attend the AGM, both to put communities' demands direct to Shell but also to have a presence outside to mark this sombre but importance anniversary. We were there joined by young people from Shake, reading out some of Ken's last poems written in detention.
This is new CEO Ben Van Beurden's first AGM. It represents a new opportunity for Shell to change direction. Even they recognise that their current position in Nigeria is not sustainable. Sign the petition to Shell's new CEO and tweet @shell using #Shellstodolist telling them what you think they should be doing on this issue. Right now, James from Platform and Patrick from War on Want are inside the AGM waiting to questions direct to the CEO.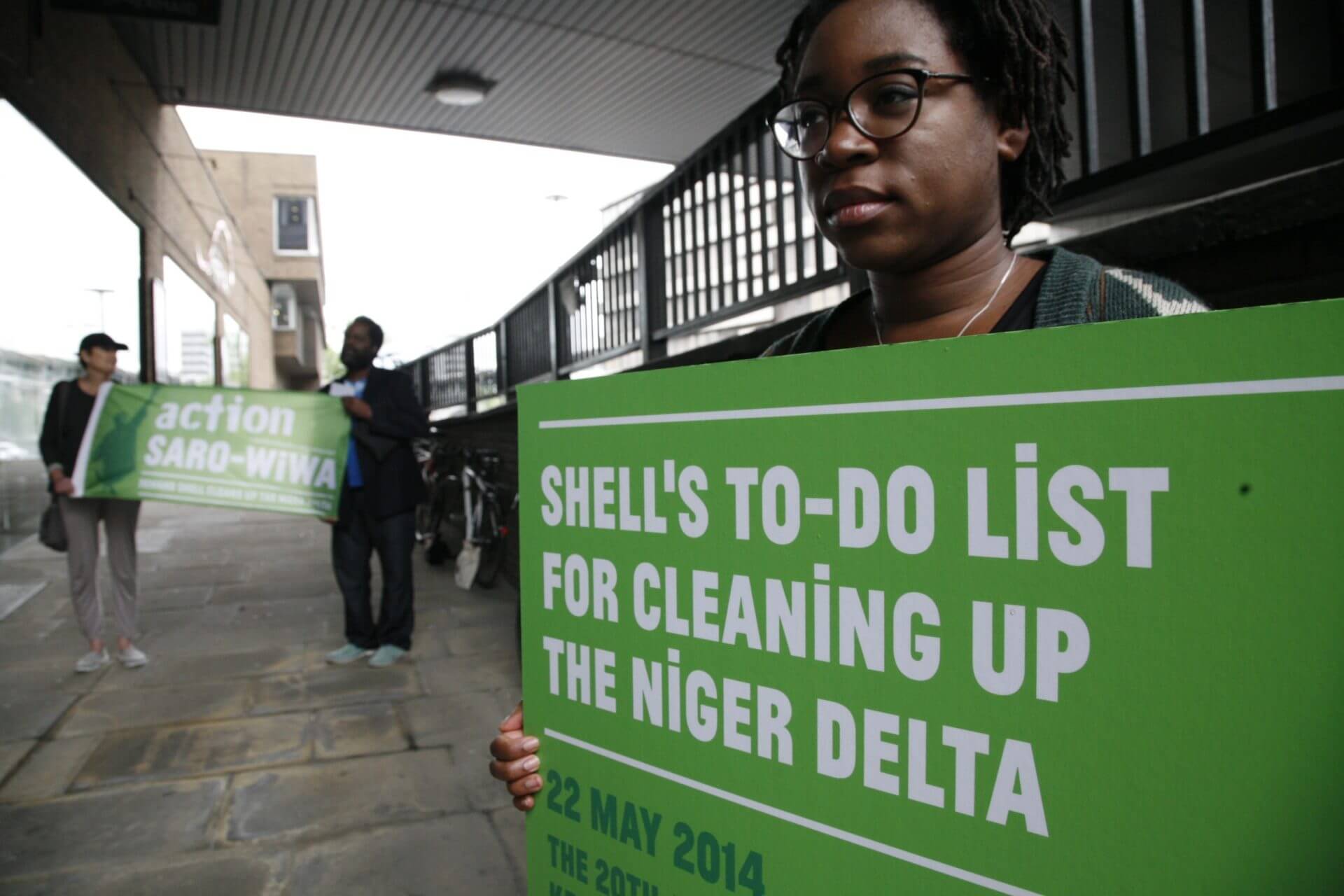 Today is also the launch of Platform's new campaign: Action Saro-Wiwa: demand Shell cleans up the Niger Delta. We plan to use next year, the 20th anniversary since Ken and his colleagues' murder, to force Shell to act on the clean-up and get environmental justice for the Ogoni using a range of art and activist actions. If you couldn't join us today it's not too late to get involved. You can sign up for updates or donate to the project here. We need your help to make sure that Shell cleans up the Niger Delta and justice is done in Ken's name.