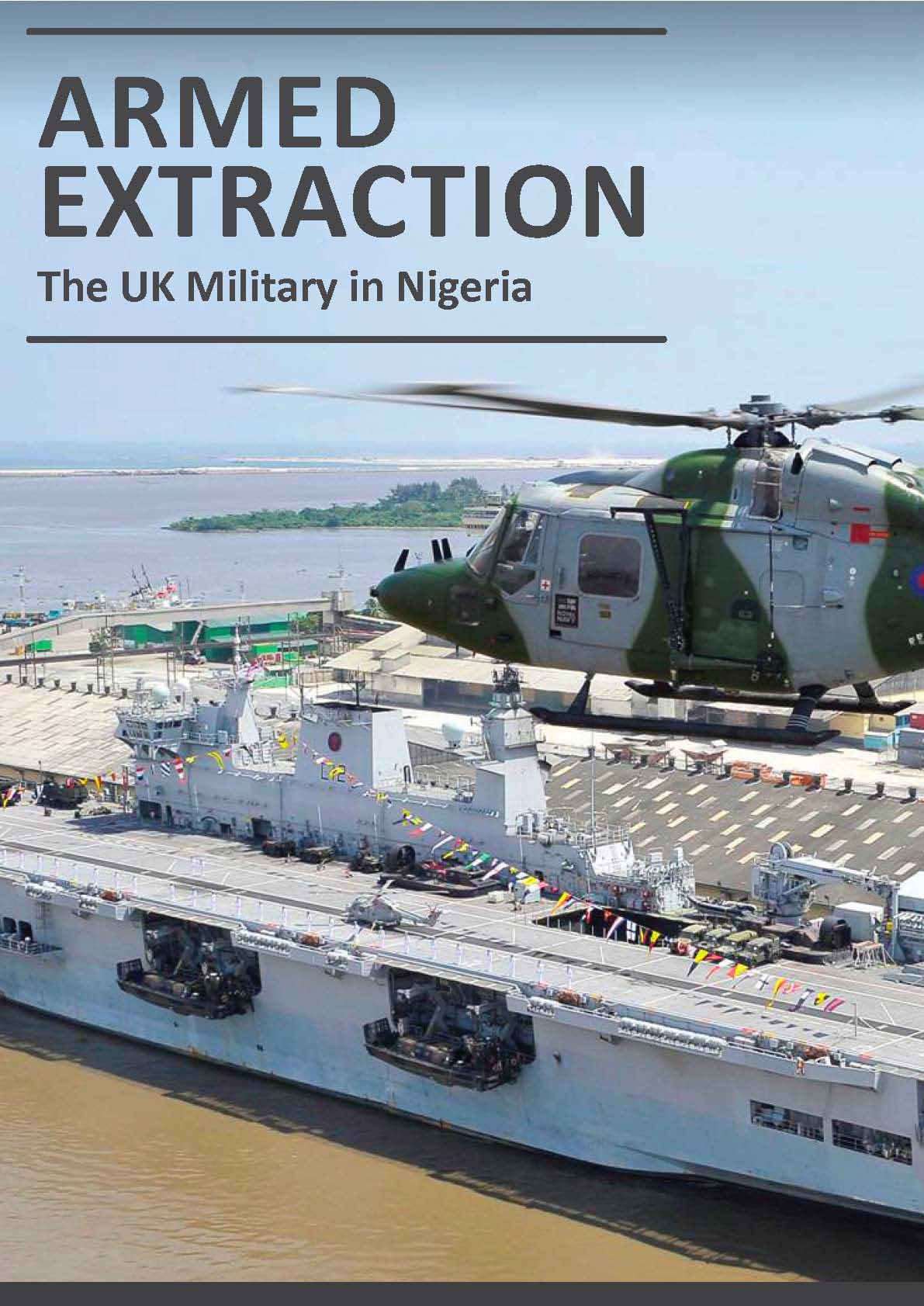 A UK government official has raised questions over the impact of UK military aid to Nigeria, admitting that "we'll never know how effective it is." The government has provided escalating levels of military aid to Nigerian troops patrolling the volatile Niger Delta region, where western companies like Shell have extracted oil for decades.
The UK's role in the militarisation of Nigeria's oil region comes under fresh scrutiny in a new briefing by oil watchdog Platform, Armed Extraction: The UK Military in Nigeria. The briefing highlights serious inadequacies in UK policy, the human rights impacts of military aid and the government's lack of risk assessment and monitoring.
Key findings include:
The Ministry of Defence (MoD) spent £12 million on military aid in Nigeria in the period between when the UK revived ties with the regime in 2001 and 2009/10.
Despite documented cases of human rights abuses by the Nigerian police and military, BIS approved a range of exports to Nigeria including £60,000 worth of machine guns and equipment, sixty AK47s and £492,298 worth of grenades, bombs and missiles.
Government memos reveal that in 2006 Shell successfully lobbied both the previous UK and US governments to increase military aid to Nigeria to 'secure' its oilfields.
An MOD government official was unable to confirm whether or not their military assistance programme screened for human rights abusers despite Ministers claiming the programme had, "a strong theme throughout of respect for the rule of law and human rights."
Former Prime Minister Gordon Brown's offer to increase UK military aid to protect UK oil interests led to a collapse of the ceasefire in the Niger Delta.
Eager to get a slice of Nigeria's growing 'security' market, the UK government has actively promoted security and military contracts in Nigeria to UK companies.
UK private military and security companies (PMSCs) like G4S, Executive Outcomes, Control Risks Group, Erinys and Saladin Security have all been awarded security contracts in the Delta region. These companies have profited from Nigeria's oil conflict.
The report suggests that the UK could pay a more positive role in the Delta by focusing more resources on the urgent issues of poverty, corruption and weak governance, helping to clean up the decades of oil pollution and enabling local residents to hold companies and the Nigerian government accountable for violations of human rights.
Download the briefing here or browse online below.